The struggle for marriage equality rages on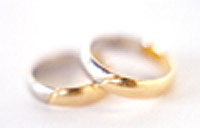 The struggle for marriage equality looks like a juggling act this week: New York's up in the air, New Jersey is poised to hop from one hand (the legislature) to another (the governor). And Washington, D.C., is about to be hoisted upward. But, wait! There are more bills in the air: Michigan has one seeking to repeal its constitutional ban on same-sex marriage and New Hampshire has one seeking to repeal its newly approved-but-not-yet-enacted marriage equality law.
And, of course, there is still Maine, a dropped ball.
Ever since last Tuesday, Nov. 3, when Mainers voted to repeal the state's newly approved-but-not-yet-enacted marriage equality law, opponents of same-sex marriage have touted the vote as a decisive renunciation of equal rights for gay couples. They claim Maine was a "liberal New England state" where they were "grossly outspent." For supporters of equal rights, who did eventually concede defeat, the struggle is "about love and family and that will always be something worth fighting for." Both sides of the same-sex marriage issue have re-positioned their resources — from Maine to these five other sites.
In New York State, on Tuesday, Nov. 10, the Senate was — at the behest of Democratic Governor David Paterson — slated to take up a marriage equality bill. The bill has already passed the state Assembly, but the volatile Senate-where Democrats cling to a 32 to 30 majority — has been reluctant to take it up. That reluctance continued: the Senate did not take up the bill Tuesday. Instead, Senate leaders huddled with Paterson and, according to the New York Times, came up with yet another "vague agreement" to vote on the bill "before the end of the year." That may be as soon as Monday of next week, but many observers say they don't the Senate will put the bill on the floor unless the Democratic leadership knows the bill has 32 votes.
Two Democrats have already said they would not vote for the measure, and the anti-gay National Organization for Marriage sent out a statement this week, saying it would "build a $500,000 war chest to fund a primary challenge to any Republican senator who votes for gay marriage — regardless of the outcome" of the Senate vote.
D.C. has the votes
Meanwhile, in Washington, D.C., counting votes is not an issue. A D.C. Council committee voted 4 to 1 on Tuesday to approve a marriage equality bill there. The full Council will vote on Dec. 1; 10 of the 13 Councilmembers are sponsors of the legislation.
But inevitability is not translating into a smooth victory. The Council Committee on Public Safety and the Judiciary heard more than 160 witnesses over two days of hearings testify for and against a bill that will provide for gay couples to be able to obtain the same marriage licenses as straight couples. Simultaneously, the D.C. elections board heard testimony for and against a proposal to let D.C. voters decide by initiative whether to ban same-sex marriage.
Wait! Wasn't it just last month that the elections board said there could be no ballot battle over same-sex marriage? Yes, but that was only in regard to D.C.'s just recently passed law recognizing marriage licenses same-sex couples obtain elsewhere, like in Massachusetts, Connecticut, Vermont, or Iowa. (New Hampshire's law doesn't go into effect until Jan. 1.)
Now, opponents are before the elections board seeking an initiative to establish a statute limiting the definition of marriage to straight couples. The board is expected to rule on that request in the next two weeks, says Human Rights Campaign regional field director Sultan Shakir. Those opponents are being aided by the aid of the National Organization of Marriage and have the legal aid of another staunch conservative anti-gay group, the Alliance Defense Fund.
Perhaps trying to head off some of the controversy, the Council Committee on Tuesday agreed to amend the marriage equality bill by giving religious institutions more leeway to discriminate against same-sex couples. The original bill allowed religious institutions to refuse to accommodate same-sex weddings through such services as rental of space as long as they did not accommodate straight couples. But the Committee agreed to allow religious institutions to refuse only gay couples if they so chose. One committee member tried to expand that even further to non-religious institutions, but the Committee said no.
The Committee also amended the legislation to continue providing a domestic partnership option for both straight and gay couples.
In between: New Jersey
Gay marriage supporters are considering a hurried run at the New Jersey legislature — a hurry necessitated by the defeat of incumbent Democratic Governor Jon Corzine in the Nov. 3 election. Corzine has said he would support of equal rights for gay couples, but his successor, Republican Chris Christie, has promised to veto any such legislation.
The New Jersey legislature passed a civil unions law after the state Supreme Court ruled that the state constitution required gay couples be able to obtain the same benefits of marriage as straight couples can obtain. Momentum has been growing, however, for full marriage equality.
But New Jersey is also the original home-base for the National Organization for Marriage and that group is already playing its "save the children" radio ads warning that allowing gay couples to marry will lead to homosexuality being "forced" on school children.
The Star-Ledger in Newark reported that NOM funded robo-calls to "every household in selected legislative districts" and that the Catholic church has been distributing letters statewide to rally opposition to any marriage equality bill.
Similar to New York, passage of a marriage equality bill in New Jersey will require some Republican votes.
Repeal in on the march
Meanwhile, efforts are underway in a couple of states to untie the constitutional binds that currently prevent states from treating same-sex couples the same as straight couples when it comes to marriage licensing.
In Oregon, the statewide gay group Basic Rights Oregon announced last week that it is launching a petition drive to put on the ballot in 2012 an initiative to repeal the constitutional ban on same-sex marriage there. Voters approved the ban by initiative in 2004, but in 2007, the state legislature approved a law to prohibit discrimination based on sexual orientation and another law to allow same-sex couples to register as domestic partners.
In Michigan, the House speaker pro tem, State Rep. Pam Byrnes, made good on a promise she announced in June: she introduced a measure seeking repeal of the constitutional ban approved by voters there in 2004. If the bill receives two-thirds approval in the House and Senate, it will then go to voters in 2010.
But in New Hampshire, the repeal march is looking in the opposite direction: to an attempt to repeal a marriage equality law approved there this year. The law is set to go into effect Jan. 1. The idea for the bill emerged long before the vote in Maine, but the conservative Union Leader newspaper got the ball rolling last week with a blistering editorial, claiming that the repeal vote in Maine jostles the neighboring domino. The paper said at least two bills are already being drafted to undo the marriage equality law — one by legislative repeal, one by voter repeal. Openly gay State Rep. Jim Splaine, who sponsored the marriage equality bill earlier this year, said he expects opponents to file the repeal bill in January. Because the marriage equality bill passed on very close votes last spring, said Splaine, "we shouldn't take anything for granted."