Cold feet: Maryland House backs off vote on marriage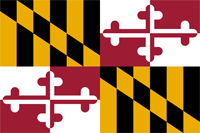 The road to marriage equality in Maryland had never been a short and smooth one, but supporters of allowing same-sex couples to marry could see the altar: passing the House and sending the bill to a governor who said he would sign it. But supporters never had a clear majority, and some got cold feet in the days leading up to the House vote. On March 11, instead of voting for the bill, the House unanimously voted to send it back to committee. Even some LGBT activists conceded it was the thing to do.
The Maryland vote reduced to two the number of states that could possibly see marriage equality move through the state legislature this year—Rhode Island and New York. Iowa could lose existing marriage equality rights through actions in the legislature this year, and six states that already have statutes that prevent same-sex couples from obtaining marriage licenses—Indiana, Minnesota, New Mexico, North Carolina, Pennsylvania, and South Dakota—could add constitutional amendments to protect the bans from legal challenges. An attempt to do so in Wyoming died in committee in February.
Equality Maryland, the state's leading LGBT advocacy group, said in a statement that, although they are "disappointed" the bill didn't pass, sending it back to committee was "a strategic step that will allow us to fight and win in the future." Board member David Lublin explained to Maryland Politics Watch that, if the bill failed in a vote on the merits, it would have been harder later to convert the delegates who had already voted no in public.
And a coalition of groups including Equality Maryland, the Human Rights Campaign, Freedom to Marry, and Gill Action released a joint statement after the vote, saying, "Over the past several days it has become clear that additional time to continue the marriage conversation in the state will better position the Civil Marriage Protection Act for success."
The full Senate had passed its version of the bill on a vote of 25 to 22 February 24.
Action then moved to the House, where the Judiciary Committee had voted 12-10 on March 4 to send the bill to the floor, even though committee chair Joseph F. Vallario Jr. (D-Prince George's), who cast the deciding vote to do so, indicated he would not support marriage equality on the floor.
Support for the bill had already grown shakier. Committee member Sam Arora (D-Montgomery), an original co-sponsor, had said March 3 he would vote against it on the floor, and he only wanted to send it to the full House so voters could have their say in a likely referendum. The state constitution allows voters to submit new laws to a referendum if they can collect the 55,736 signatures necessary to do so.
And Delegates Tiffany Alston (D-Prince George's) and Jill Carter (D-Baltimore City)—both co-sponsors—were no-shows at the first scheduled committee vote. Alston said she wanted more time to weigh her decision based on diverse feedback from constituents and others. Carter said she was just trying to draw attention to other legislation. Alston eventually voted against sending the bill to the floor, but Carter voted in favor of doing so.
Sponsor Melvin Stukes (D-Baltimore City), who was not on the Judiciary committee, announced at the end of February that he was withdrawing his sponsorship. He said he had come to realize that the bill would grant full marriage equality instead of civil unions.
Three days before the full House vote, the bill was still "probably one to two short" of the 71 votes needed for passage, said Delegate Heather Mizeur (D-Montgomery) in an interview March 8, adding, "There is still a large block of undecided who will go to the floor undecided."
Democrats hold a 98 to 43 majority in the chamber.
Even Governor Martin O'Malley (D), who has said he would sign the bill, appeared to shift towards the idea of a voter referendum—something equality advocates have shunned. He told reporters March 3 "We should let the people decide," according to the Baltimore Sun. After the bill was recommitted, he told the Associated Press, "I would have hoped that we could have resolved this issue and then let the people decide."
The full House vote came after nearly four hours of debate on March 9 and 11. Debate centered around religious beliefs regarding homosexuality, whether the LGBT community's political movement for equal rights could be compared to that of African-Americans, and whether same-sex marriage would negatively impact children.
Delegate Mizeur, in one of the most personal speeches during debate, spoke of reconciling her deep Catholic faith with being a lesbian. She said that, if the bill failed, it would not stop her and her wife from loving each other, but the lack of legal protections would "make it really, really difficult for us in the worst, most challenging times."
Committee Chair Vallario asked, "Where would Martin Luther King be on this issue?"
"I don't know," he said, but introduced a motion to recommit the bill to his Judiciary Committee. The House unanimously approved.
One other bill remaining in that committee seeks to ask voters to amend the state constitution to ban same-sex marriages. Spokespeople for both the bill's sponsor, Delegate Don Dwyer (R-Anne Arundel), and Vallario could not say whether that bill would receive a vote before the session ends April 11.
In the remaining states, the Rhode Island House and Senate Judiciary Committees have held hearings on marriage equality bills in recent weeks, but neither chamber has yet scheduled a vote.
New York Governor Andrew Cuomo (D) has said he will urge the legislature to take up marriage equality this session. He met with LGBT advocates March 9 to discuss the matter.