Gay court nominee distances himself from Lawrence brief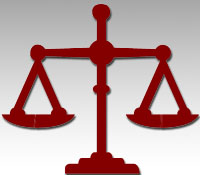 When openly gay federal district court nominee Paul Oetken went before the U.S. Senate Judiciary Committee in March, Senator Charles Grassley was the only Republican who showed up. He introduced Oetken, who was born in his home state of Iowa, but had no questions.
Not all questioning takes place in front of cameras. Some takes place on paper, and that's where Grassley grilled Oetken over his positions on gay-related issues, and Oetken responded in a way that might make some LGBT activists cringe.
"Do you personally believe that government classifications based on sexual orientation deserve a heightened level of scrutiny?" asked Grassley, in one of 17 questions to Oetken.
Grassley's question concerned a brief Oetken wrote for the National Gay and Lesbian Bar Association and submitted to the U.S. Supreme Court in support of overturning laws prohibiting same-sex sexual relations. The case was Lawrence v. Texas and, in 2003, a majority of the Supreme Court did overturn such laws. Oetken's brief argued that the courts should use the strictest form of scrutiny when examining laws that treat gay people differently.
In responding to Grassley, Oetken put some distance between himself and the brief, saying, "I have not expressed a personal view on this subject. The arguments in the amicus brief that I co-authored in Lawrence v. Texas were arguments made on behalf of clients."
"Although I believed that there was a good faith basis in Supreme Court precedent for making those arguments [in the brief], they do not necessarily reflect how I would approach these issues as a district judge," wrote Oetken.
Oetken also put some distance between his brief and the Supreme Court's decision, noting that, "The Supreme Court in Lawrence v. Texas did not decide that case under the Equal Protection Clause, but rather under the Due Process Clause, and it therefore did not decide the issues addressed in my amicus brief in that case."
"If confirmed as a district judge, I would apply the applicable precedents of the Supreme Court and the Second Circuit," he said.
Republican Senator Jeff Sessions also submitted written questions about Oetken's brief in Lawrence. Sessions noted that Oetken had argued that the issue of physician-assisted suicide should be decided by each state legislature. He quoted Oetken saying, the issue of physician-assisted suicide "should stay where it belongs, in the legislatures" because the states' "varied approaches to the issue may, over time, aid in forming a national consensus, making it possible for Congress to resolve it through national legislation."
But Sessions was interested in how Oetken could argue, in 2002, to leave the suicide issue to the states and then argue, in 2003, "that Texas' anti-sodomy law was something that warranted federal intervention…."
Oetken, again, noted that the Lawrence brief included "arguments made on behalf of clients." His argument to leave the suicide issue to the states, he said, was appropriate given that there was no federal legislation addressing it.
Oetken's nomination was reported out of Committee on April 7 and is awaiting a vote by the full Senate.