Religious leaders see bigotry in marriage equality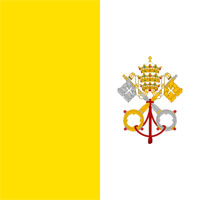 A group of nearly 40 conservative religious leaders released an open letter this month (January 12) that seeks to reframe the battle over same-sex civil marriage as a threat to their freedom of religion.
And in a new tactical twist, the signatories, say their concern is not that their ministers will be forced to preside at same-sex weddings. Rather, they say, allowing gays to wed would end up "forcing or pressuring both individuals and religious organizations — throughout their operations, well beyond religious ceremonies — to treat same-sex sexual conduct as the moral equivalence of marital sexual conduct."
The signatories include New York Archbishop Timothy M. Dolan, president of the U. S. Conference of Catholic Bishops, H. David Burton, presiding bishop of the Church of Jesus Christ of Latter-day Saints; and Leith Anderson, president of the National Association of Evangelicals. It also includes the Bishop of Oakland, California,  the Most Rev. Salvatore  J. Cordileone.
"There is no doubt that many people and groups whose moral and religious convictions forbid same-sex sexual conduct will resist the compulsion of the law and church and state conflicts will result," the leaders caution, in the letter, entitled "Marriage and Religious Freedom:  Fundamental Goods That Stand or Fall Together."
The signatories say that faith-based adoption agencies would be required to place children with civilly married same-sex couples and that religious employers would be required to extend medical health care benefits same-sex spouses.
The letter, posted on the website of the U.S. Conference of Catholic Bishops, holds out marriage between heterosexual couples as the "true definition" that "must be protected for its own sake and for the good of society."
The religious leaders also assert that, in opposing same-sex marriage, they and their followers have been "marked" as "bigots, subjecting them to the full arsenal of government punishments and pressures reserved for racists."
Nationwide, the hierarchy of the Catholic Church has been at the forefront advocating against equal civil-marriage rights for gay couples. One leading opponent is Archbishop Dolan, whom the pope will elevate to cardinal next month.
Days before conservative religious leaders released their letter, Pope Benedict said same-sex marriage posed a threat to "humanity" adding, "Pride of place goes the family, based on the marriage of a man and a woman."
"This is not a simple social convention, but rather the fundamental cell of every society," he said. "Consequently, the policies which undermine the family threaten human dignity and the future of humanity itself."
Catholic advocates for LGBT equality reacted swiftly to the Pope's harsh words and the open letter.
"The pope has it wrong, but this time he has it diametrically wrong," said Francis DeBernardo, executive director of Mount Rainier, Md.-based New Ways Ministry, a gay positive ministry of outreach with LGBT Catholics, their families, and friends.
"The threat to 'human dignity and the future of humanity' comes not from marriage equality but in opposition to it," he added in a New Ways Ministry blog posting.
In e-mail correspondence, DeBernardo said, the open letters' threat of "compulsion is a fantasy that exists in the conservative religious leaders' heads."
"No one is going to be compelled to do anything," he said. "If religious organizations do not follow government regulations, they will simply not receive government funding," he said.
"We are not going to see bishops going to jail over this," DeBernardo said.
Interestingly, DeBernardo said, "At least for the Catholic bishops who signed this statement, there was never any uproar over providing benefits to divorced, remarried, but not annulled people. The same Catholic principles of marriage apply in that case. Why is there only an uproar when gay and lesbian people are involved?"
Phil Attey, executive of Catholics for Equality, said the Catholic bishops are recasting themselves from "bullies" to "victims."
"Politically, it's imperative for the bishops to change the narrative, he said. "And the best way to do this is to fabricate injustices against them. Ergo, we have their new 'religious liberties' campaign."
Catholics for Equality is a national LGBT advocacy organization.
The use of public funds by faith-based organizations is a key, say advocates and legal experts, not religious freedom. Privately funded, religious-based, charitable and social services programs are exempt from non-discrimination laws. But such taxpayer-funded faith-based programs are required to comply with state non-discrimination laws.
"Religious freedom does not include a right to special exemptions from the laws that bind all citizens," said professor Tobias Wolff at the University of Pennsylvania Law School. "Neither does religious freedom include a right to avoid criticism for one's beliefs. Adherents to religions that preach discrimination against LGBT people have a right to explore their beliefs. They do not have a right to turn those beliefs into law, and they do not have a right to pursue their beliefs free from the disapproval of their fellow citizens."