LGBT groups: Don't "retreat" from Olympics, "speak up" in solidarity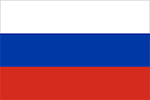 At least five international LGBT groups say they oppose a boycott of the Winter Olympic Games in Russia over that country's anti-gay laws. And President Obama ruled out a U.S. boycott of the Winter Olympics in Sochi next year, saying that having gay and lesbian athletes win some medals "would go a long way in rejecting" the anti-gay laws recently adopted by the Russian government.
President Obama made his statement in response to the first question at the August 9 press conference. A reporter from Associated Press asked him a wide-ranging question about the U.S.'s strained relationship with Russian President Vladimir Putin. The Obama administration on Wednesday canceled a one-on-one meeting between Obama and Putin scheduled to take place during next month's G-20 meeting, citing a number of concerns, including the asylum Russia granted to intelligence leaker Edward Snowden and "human rights" concerns.
President Obama reiterated earlier statements and acknowledged the talk in some circles that the U.S. should boycott the Olympics, scheduled for February in Russia.
"I want to just make very clear right now I do not think it's appropriate to boycott the Olympics," said Obama at the Friday press conference. "We've got a bunch of Americans out there who are training hard, who are doing everything they can to succeed. Nobody is more offended than me by some of the anti-gay and lesbian legislation that you've been seeing in Russia. But as I said just this week, I've spoken out against that not just with respect to Russia but a number of other countries where we continue to do work with them, but we have a strong disagreement on this issue. And one of the things I'm really looking forward to is maybe some gay and lesbian athletes bringing home the gold or silver or bronze, which I think would go a long way in rejecting the kind of attitudes that we're seeing there. And if Russia doesn't have gay or lesbian athletes, then it probably makes their team weaker."
LGBT groups appear to feel the same.
The Federation of Gay Games, which organizes the international athletic event for LGBT athletes, says a boycott is contrary to its mission of making LGBT athletes visible.
"Sochi is an opportunity for visibility of opposition to Russian law and for our allies to show their solidarity," explained FGG Vice President for External Affairs, Marc Naimark of France, via e-mail.
Naimark said the Russian LGBT Sports Federation, which is part of the FGG, is also opposed to a boycott.
"Similarly the calls to move the Olympics to Vancouver, or to ban Russia from the 2014 Olympics, are non starters," said Naimark. "We have limited time and resources, and need to focus on action that will have results in February 2014, and more important, long term." And even though Russia turned down a request to enable a "Pride House," or LGBT hospitality center, as Olympic events in Vancouver and London included in recent years, Naimark said the FGG and ally organizations are now hoping the IOC itself will host a Pride House "as a safe place for LGBT people in Sochi and a symbol of resistance to discrimination in sport.
"So far, we have not received a response," said Naimark.
Naimark said the FGG is also working on other actions, including a "visibility for LGBT athletes and allies at Sochi," which he said would be revealed soon.
Jessica Stern, executive director of the International Gay and Lesbian Human Rights Commission (IGLHRC), issued a statement opposing a boycott, also noting that the Russian LGBT Network was urging a "speak up, not walk out" approach to the controversy.
"We are following the lead of the Russian LGBT Network, which issued a statement urging all those who are concerned to "speak up, not walk out" of the Sochi Olympics," said Stern.
The Russian national group statement said it believes that "calls for the spectators to boycott Sochi, for the Olympians to retreat from competition, and or governments, companies, and national Olympic committees to withdraw from the event risk to transform the powerful potential of the Games in a less powerful gesture that would prevent the rest of the world from joining LGBT people, their families and allies in Russia in solidarity and taking a firm stance against the disgraceful human rights record in this country."
But IGLHRC's Stern said her group "remains gripped with concern over the safety and well being of LGBT communities and all organizations dedicated to LGBT rights in Russia. The anti-gay propaganda laws make individuals unsafe by silencing and interrupting the work of LGBT-rights organizations."
Three other international LGBT groups issued a joint statement August 9, saying that neither a boycott nor a re-location of the 2014 Winter Games is possible at this point. But they said the IOC should take actions to ensure the safety of LGBT athletes and visitors to the Sochi games. The statement called on the IOC to "facilitate participating LGBTI athletes and allies to wear a rainbow pin or carry a rainbow flag during the march of athletes at the opening and closing ceremonies." They also asked that the IOC chair to "condemn the anti-gay laws in Russia during his opening ceremony remarks."
The three groups include the International Lesbian and Gay Association (ILGA, also known as the International Lesbian, Gay, Bisexual, Trans and Intersex Association), the Gay and Lesbian International Sport Association, and the International Association of Pride Organizers (also known as InterPride).
Problems with Russia's treatment of LGBT people have been escalating dramatically since at least 2006, when the mayor of Moscow denied permission for an LGBT pride demonstration and police arrested those who attempted to stage the event anyway. The European Court of Human Rights found the country in violation of the European Convention on Human Rights for repeatedly banning pride celebrations. Even a district court in St. Petersburg declared the banning of pride events there to be in violation of Russian law in 2010. Efforts by LGBT people to stage pride demonstrations were repeatedly met with violence from other citizens while state police stood by doing nothing to stop the attacks.
In 1993, then Russian President Boris Yeltsin signed a decree that repealed a Russian law that prohibited sex between men, according to the International Gay & Lesbian Human Rights Commission. But just two years later, the Yeltsin administration denied registration for an LGBT community center in Moscow.
The International Olympic Committee issued a statement July 31, saying: "The International Olympic Committee is clear that sport is a human right and should be available to all regardless of race, sex or sexual orientation. The Games themselves should be open to all, free of discrimination, and that applies to spectators, officials, media and of course athletes. We would oppose in the strongest terms any move that would jeopardize this principle."
Interestingly, however, the fundamental principles of the Olympic Charter state only that, "Any form of discrimination with regard to a country or a person on grounds of race, religion, politics, gender or otherwise is incompatible with belonging to the Olympic Movement." There is no specific mention of sexual orientation.
Acknowledging the recent legislation in Russia, the July 31 IOC statement added, "As a sporting organization, what we can do is to continue to work to ensure that the Games can take place without discrimination against athletes, officials, spectators and the media. To that end, the IOC has received assurances from the highest level of government in Russia that the legislation will not affect those attending or taking part in the Games."
A number of news outlets, including the Wall Street Journal, reported Friday that IOC President Jacques Rogge said the IOC asked the Russian games organizers to put into writing the "assurances" they had previously conveyed verbally. While the Russian organizers responded in writing, Rogge said the IOC is "still unclear on certain things and we decided to ask for more clarification, so we are waiting for these clarifications before we make any final judgments."
But a statement posted on the website of the Russian Ministry of the Interior Monday, August 12, blunted stated that arguments concerning the civil rights of gays are "completely baseless and far-fetched" and are an effort to "undermine the credibility" of the Sochi games. While the Russian ministry said it would "make every effort to ensure that the upcoming Olympic Games without exception, guests and participants were guaranteed their rights, safety and comfort," it would still "operate under Russian law in general and the law on the protection of children from promoting non-traditional sexual relations in particular."