Interpreting DOMA ruling: Under Obama, the ruling is achieving maximum impact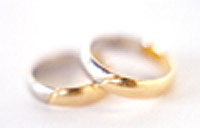 The impact of the June 26 U.S. Supreme Court ruling striking down the core provision of the Defense of Marriage Act (DOMA) continues to roll out, both within the Obama administration and in court.
Two major federal departments announced that their interpretations of the Supreme Court ruling in U.S. v. Windsor will bring benefits to married same-sex couples regardless of whether a couple's state of residence accepts or bans their marriage.
The most impressive announcement came from the Internal Revenue Service, the tax-collecting arm of the U.S. Department of the Treasury, August 29. An IRS press release announced that legally married same-sex couples "will be treated as married for all federal tax purposes," including for income tax filing, gift and estate taxes, individual retirement accounts, and in other tax regulations where marriage is a factor.
"Any same-sex marriage legally entered into in one of the 50 states, the District of Columbia, a U.S. territory or a foreign country will be covered by the ruling," stated the agency in its August 29 press release.
The Supreme Court's DOMA ruling striking down a provision that barred the federal government from recognizing any marriage license issued to a same-sex couple did not guarantee how and when the federal government would recognize such marriages. For instance, it did not spell out whether a couple married in a marriage equality state but residing in a state that bans marriage equality would be considered married for federal purposes.
Conceivably, a presidential administration that opposed allowing marriage equality for same-sex couples could have interpreted the Windsor ruling in a way that only married couples residing in marriage equality states could be considered married. But the IRS, under the Obama administration, interpreted the DOMA ruling in a broader sense.
In a 15-page document explaining its analysis of the impact of Windsor on tax matters for married same-sex couples, IRS Special Counsels Richard S. Goldstein and Matthew S. Cooper note that, in regard to common law marriages, the IRS has, for the past 50 years, determined the marital status of couples based on where the marriage was created, not where the couple was later residing.
"A rule under which a couple's marital status could change simply by moving from one state to another state would be prohibitively difficult and costly for the Service to administer, and for many taxpayers to apply," said the analysis. Given the ruling in Windsor, said the analysis, "individuals of the same sex will be considered to be lawfully married under the Code as long as they were married in a state whose laws authorize the marriage of two individuals of the same sex, even if they are domiciled in a state that does not recognize the validity of same-sex marriages."
"Had the Bush administration been in place, I doubt they would have seen the Windsor decision that way or accepted the good policy reasons for following a 'rule of celebration' recognizing all marriages as valid if valid where entered," said Jon Davidson, legal director for Lambda Legal Defense. " That might well have led to lawsuits, the outcome of which are rarely assured. So, I think the Obama administration deserves our thanks and our respect.  … I think it highly unlikely that an administration like Bush's that had actively defended DOMA and the justifications behind it would agree that that is what Windsor required. "
The IRS press release noted that the agency's interpretation of Windsor would not allow same-sex couples who have domestic partnerships, civil unions, or other non-marriage relationships to be considered married for federal tax purposes.
The press release also advised married same-sex couples to file their 2013 tax returns as either married filing jointly or married filing separately. And it noted that couples who were married prior to 2013 have the option of filing original or amended returns for tax years 2010, 2011, and 2012.
"Additionally, employees who purchased same-sex spouse health insurance coverage from their employers on an after-tax basis may treat the amounts paid for that coverage as pre-tax and excludable from income," noted the release. The IRS analysis indicated the IRS intends to issue additional guidance on implications for employee benefits.
In other DOMA-related developments, the Department of Health and Human Services issued guidelines August 29, saying the Windsor ruling ensures that all beneficiaries of Medicare can have equal access to coverage in a nursing home where their spouse lives, regardless of their sexual orientation.
"Prior to this," explained Marilyn Tavenner, administrator for the Centers for Medicare & Medicaid Services (CMS), "a beneficiary in a same-sex marriage enrolled in a Medicare Advantage plan did not have equal access to such coverage and, as a result, could have faced time away from his or her spouse or higher costs because of the way that marriage was defined for this purpose." The HHS announcement indicated guidance on other HHS-regulated matters would come later.
And on August 30, a federal judge in Los Angeles on August 30 cited the Supreme Court's decision in Windsor to order the U.S. Department of Veteran Affairs to provide benefits to a veteran and her same-sex spouse.
The Southern Poverty Law Center filed the lawsuit, Cooper-Harris v. U.S. in 2012, after the VA denied to the same-sex spouse of disabled Army veteran Tracey Cooper-Harris benefits available to the spouses of other veterans. The two women were married in California, but both DOMA and the federal law governing veterans' benefits (Title 38) defined spouse to be only a person of the opposite sex.
In her summary judgment ruling, Judge Consuelo Bland Marshall (a Carter appointee) said excluding same-sex spouses from veterans' benefits was "not rationally related to the goal of gender equality."