The bottom line on Olympic sponsors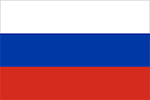 While there are a few people who would like to see a boycott of the winter Olympic Games in Russia next February, because of that nation's newly passed laws hostile to LGBT people, most see that idea as an example of the proverbial "throwing the baby out with the bath water." They don't want to throw away the precious opportunity for a peaceful gathering of the world's nations to make clear their distaste for the maltreatment of LGBT people in the host nation.
From President Obama to the Russian LGBT Network and the Federation of Gay Games, the belief is that more good can be done for LGBT people in Russia by going to the games than by staying home. And the Russian government agreed last week to sign onto the United Nations' symbolic "Olympic Truce" that promised to "promote social inclusion without discrimination of any kind," according to a New York Times report.
Nonetheless, there is a distinct discomfort among many with the similarities of Russia's harsh treatment of LGBT people today and Germany's treatment of Jews, gays, and others when it hosted the Olympic Games in Berlin in 1936.
"Having rejected a proposed boycott of the 1936 Olympics, the United States and other western democracies missed the opportunity to take a stand that — some observers at the time claimed — might have given Hitler pause and bolstered international resistance to Nazi tyranny," states the U.S. Holocaust Memorial Museum website.
The Museum notes that Nazi officials toned down their "Aryans only" policy during the Berlin games and even "ordered that foreign visitors should not be subjected to the criminal penalties of German anti-homosexuality laws" during the Olympics.
Thus, it's not likely that many people were comforted when the International Olympic Committee issued a press release August 22, saying a letter from Russian Prime Minister Kozak promised to comply with Item 6 IOC's non-discrimination policy. Although IOC says Item 6 includes sexual orientation discrimination, the text, strictly speaking, reads, "Any form of discrimination with regard to a country or a person on grounds of race, religion, politics, gender or otherwise is incompatible with belonging to the Olympic Movement."
Nor was there any likely comfort gained when the IOC, on September 10, elected German Thomas Bach as its new president and he told reporters, "We have the assurances of the highest authorities in Russia" that there will be no discrimination at the Sochi Games. Bach acknowledged there are many "political implications" for various decisions made by the IOC but said the IOC has to be "strictly politically neutral."
President Obama is not supporting a boycott of the Olympics but is not taking a neutral position either. Attending a G-20 economic summit in Russia, he met with nine LGBT activists September 6, telling them he is supports their efforts to oppose the anti-gay laws in Russia.
"Nobody's more offended than me about some of the anti-gay and lesbian legislation that you've been seeing in Russia," said Obama.
And last week, gay icon Cher revealed that she rebuffed a Russian invitation to perform at the Sochi Games.
"I immediately said no. I want to know why all of this gay hate just exploded over there," said Cher in an interview with the Canadian magazine MacLean's, published September 8. The official who invited her, said Cher, "said the Russian people don't feel the way the government does."
The Human Rights Campaign hasn't called for a boycott either but has found alternative ways to try and leverage some pressure on the IOC and the Russian government. When Russian President Valdimir Putin published an op-ed in the New York Times September 11 criticizing President Obama's claim that "American exceptionalism" compels the U.S. to respond to the use of chemical weapons against civilians in Syria— HRC issued a statement pointing out an incongruity between the Putin's statement that "God created us equal" and his support for treating Russia's LGBT people as lesser.
"If we're all equal, then it's time to put a stop to the anti-LGBT propaganda law," said the September 12 statement on HRC Blog.
HRC sent also letters to all ten of the major corporate partners of the Sochi Games, urging them to take a "public position" against the anti-gay law, "denounce" violence against LGBT people in Russia, and take other actions. HRC created an "IOC Sponsor Watch" online to monitor how the corporate sponsors respond.
A spokesperson for Dow Chemical, a top Olympic sponsor with a perfect score from the HRC Corporate Equality Index, said "Dow is globally committed to equality AND diversity and inclusion….We believe that the IOC will continue to uphold its commitment to non-discrimination in all aspects of the Games. We are engaged with the IOC on this important topic and support its recent statement that sport is a human right and the Games should be open to all…."
"GE believes the Olympic Movement and the global attention the Games bring has many positive influences beyond the sports arena," said GE spokesperson Megan Parker. "We expect the IOC to uphold human rights in every aspect of the Olympic Games." GE earned a 75 rating from HRC's index this year.
Procter & Gamble's Global Communications Manager Mary Ralles noted that "Many athletes and concerned groups have expressed a shared sentiment that boycotting is not the answer and that participation is really important."
"As a company," she said, "we are fostering a culture of inclusion and expect the IOC to ensure that the games will be open to all and free of discrimination, regardless of race, gender, or sexual orientation."
A Visa spokesperson said exactly the same: "As a company, we are fostering a culture of inclusion and expect the IOC to ensure that the games will be open to all and free of discrimination, regardless of race, gender, or sexual orientation."
Coca-Cola corporate spokeswoman Ann Moore told this reporter September 2, "We commit to continue demonstrating our values around diversity and inclusion through our actions and policies in communities throughout the world. We have great respect for the Human Rights Campaign, and we look forward to continuing our dialogue with them on this important issue."
There has been other pressure aimed at the corporate sponsors, too. On August 17, a small group of Chicago area activists held up signs outside the McDonald's fast food headquarters in Oakbrook, Illinois, according to a Windy City Times report. McDonald's released a statement to local media saying, "we support the International Olympic Committee's belief that sport is a human right and the Olympic Games should be open to all, free of discrimination, and that applies to spectators, officials, media and athletes."
On August 28, activists in New York City staged a "Dump Coca-Cola" action. In their press release, Queer Nation NY and RUSA LGBT (a group of Russian-speaking American LGBT activists) said the Coca-Cola Company is "sponsoring hate" by sponsoring the Sochi Games. The group demanded that Coca-Cola withdraw its sponsorship of the Sochi Games and implement in Russia the same non-discrimination policies it has for its workers in the United States.
The group has not yet gone after any of the other nine corporate partners but Queer Nation spokesman Alan Klein says protests against the others are "in the works."
"We started with Coca-Cola because they are a World Partner and major sponsor of the Games and have been associated with the Olympics since 1928," said Klein.
On the same day as the Queer Nation action, Coca-Cola posted a lengthy statement on its website, reiterating that it has "long been a strong supporter of the LGBT community" and that it does "not condone intolerance or discrimination of any kind anywhere in the world."
"We believe a more positive impact can be made through continued involvement, rather than by sitting on the sidelines," said the statement.
Coca-Cola is but one of 10 "top" corporate partners with the IOC for the Sochi Games. These partners provide millions of dollars to fund the staging of the games, support Olympic teams, and provide technology and expertise.
A petition at change.org, asking five of the ten sponsors to "pull sponsorship" from the 2014 Olympics had more than 211,000 supporters as of Monday (September 16).
Texas-based Global Language Monitor, which specializes in auditing the value of various corporate brands, says most Olympic sponsors sign contracts that provide the sponsorship relationship through summer, winter, and Paralympics games. It estimates that corporate sponsorship of the Olympics over the course of a four-year period costs each company at about $1 billion in fees paid to the IOC and in costs associated with advertising and merchandising.
"The Olympics have the ability of make, break, energize, or hasten the decline of global brands, wrote GLM President Paul JJ Payack." As they become an ever larger presence in an evermore wired world, their importance to the global marketing community will only increase in new (and possibly disruptive) ways. Successfully affiliating one's brand with the Olympics can result in billions of dollars in revenue differential."
Gay political commentator Richard Socarides said, in an August 20 essay for The New Yorker, that corporate sponsors are in a bind but so are activists.
"Last year's boycott of the chicken-sandwich chain Chick-fil-A for its financial support of anti-gay groups saw mixed results after conservatives rallied around the company and visited it in droves," noted Socarides.
There's another complication when it comes to evaluating some of these sponsors: Many sponsor LGBT events and make significant contributions to the LGBT community. For instance, Proctor & Gamble contributed to the effort to repeal Cincinnati's anti-gay initiative, a move that prompted Focus on Family to urge a boycott of its popular toothpaste Crest and detergent Tide. The Visa corporation offers a rainbow Visa card for consumers who want to show their pride and HRC offers an "HRC Visa Card" that allows supporters to automatically contribute a percentage of each purchase to the lobby group. The McDonald's fast food corporation has a "Lesbian Gay Career Development" class that "teaches our employees how to move from awareness to action in the area of inclusion and intercultural management." General Electric's LGBT employee group hosts 50 LGBT community service projects each year and sponsored the World Pride event prior to the 2012 London Olympics. And Coca-Cola, which has sponsored several LGBT pride events, the NGLTF Winter Party Festival, reportedly pressured the Atlanta-based law firm of King & Spaulding to drop its initial contract to defend the Defense of Marriage Act for the House's Bipartisan Legal Advisory Group.
"But whatever the impact on the bottom line," noted Socarides, "the [Chick-fil-A] controversy did generate a lot of media coverage, and certainly the Olympics offer a much bigger media platform for gay-rights supporters than a take-out chain.
"If Russia continues to arrest, harass, and stigmatize gay people, then human-rights activists will no doubt continue to protest, and the Olympics in Sochi," he said, "could turn out to be one of the most politically explosive Games in history.