Olympic moments: Two roads to visibility emerge in Sochi, with different audiences and impact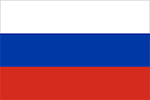 The Winter Olympics in Sochi, Russia, have demonstrated that there are at least two distinct ways to promote equal rights for LGBT people — the classic form of direct political protest and the "I'm here, I'm queer, get used to it" visibility. In Russia for the Olympics, both types emerged this week and both were delivered by solitary figures with differing motives and intriguing impact.
One transgender activist (former member of the Italian parliament) staged the lone (so far) classic protest at the Olympic Village against the Russian anti-gay laws. According to Associated Press, Vladimir Luxuria, dressed in rainbow colors and wearing a hard-to-miss rainbow-colored headdress, walked in a circle around the Olympic Park for two hours Monday, shouting, "Gay is OK," in both English and Russian. When she attempted to enter the hockey arena with a ticket, said AP, four unidentified men put her into a car with Olympic markings and drove off. Luxuria later she says they dropped her in the countryside.
It's uncertain how many people heard Luxuria's message, but the print-and-digital media covered it as a serious political protest.
Former Olympic figure skater Johnny Weir reached a tremendously larger audience with his visibility as a gay man, by wearing decidedly gender-bending attire on-the-air as one of two of NBC's commentators for men's figure skating competitions. One day he wore a dramatically large necklace of beads, a cream-colored suit that appeared more tailored for a woman, and a little more make up than usually applied to men on camera. Friday he wore a Liberace-like glitter and sparkle ensemble that stood out all the more because his co-commentator, Tara Lipinski, dressed in relatively modest attire. When the daytime anchor on Friday remarked ironically, "Johnny, next time, don't be so understated with the outfit," Weir didn't miss a beat.
"I really brought it for the men's competition," he said, reminding viewers that, in the last two Winter Olympics, he was competing in the men's figure skating competition, wearing trademark theatrical costumes. He also pointed out that he designed the costume worn by Yuzuru Hanyu, the Sochi gold medalist in this year's men's figure skating competition. Hanyu's costume included considerable lace, a bejeweled and frilly sloping bodice, and sheer, skin-tone highlights.
Weir's attire was picking up "a lot of buzz," noted NBC Today Show host Matt Lauer during Tuesday's broadcast. Reporter Billy Bush took on a less friendly tone as he introduced the segment, noting that Weir had been "taking a stand for gays in Sochi" and "thumbing his nose at Russian laws."
"Johnny says he's not going out of his way to make any point off the ice. He's just being himself," said Bush. "And that includes the fabulous wardrobe he's been sporting in Sochi."
The segment included Bush's interview of Weir, and after some banter about Weir's attire during the Olympics, Bush asked him, "What were you like as a kid? What kind of boy were you?"
"When I was growing up, it was still the late '80s, early '90s, and I knew that public opinion was kind of against gay people," said Weir, switching to a more serious tone. "I didn't know what being gay meant, I just knew…"
Bush interrupted him to ask, "…but you felt OK with it?"
"I felt cool. I felt fine with being different," said Weir, "…aside from bullying and…"
Bush interrupted again and the conversation moved on to ask about how his parents felt about his being gay, and then talk turned to Weir's husband, a Russian living in the U.S. The screen showed numerous photos of the couple together, getting married and kissing.
Weir noted that he's spent considerable time in Russia, visiting and training, adding, "I've not had one bad homophobic experience in Russia."
"I haven't come to Russia to make a statement in any way," said Weir. "I've come to Russia to do my job and to do it well."
According to reports from the Human Rights Campaign, which has been monitoring NBC coverage of the anti-gay laws controversy during the Olympics, the network gave three minutes and nine seconds to Weir. A report on "Sochi police" detaining Luxuria after she arrived at the hockey arena got 16 seconds on an NBC sister channel, MSNBC Live.
HRC reports that NBC and its affiliated networks have spent a total of one hour, 37 minutes, and nine seconds on LGBT issues in the first 12 days of its Olympics coverage. Some of that has been devoted to airing people's discomfort with the idea of same-sex marriage (Mitt Romney on Meet the Press last Sunday), their opinion that athletes should not speak out about "political stuff" at the Olympics (former U.S. hockey gold medalist Mike Eruzione on Weekends with Alex Witt last Saturday), or just vague and fleeting references to "tension about some of the members of the U.S. Delegation, some openly gay athletes" (CNBC's Squawk on the Street last Friday).
And some of the NBC air time has been spent on people opposed to the Russian anti-gay laws. MSNBC News Live interviewed gay former Olympian Brian Boitano for five minutes on February 12, Andrea Mitchell Reports interviewed Boitano and then HRC official Brian Moulton about the controversy on February 11.
There have been many inspired and ironic reports concerning the anti-gay laws that have gotten only brief attention. For instance, there have been no organized demonstrations against Russia's anti-gay laws at or even outside the Olympic venue in Sochi. The park that Russian officials designated for people wishing to stage political demonstrations has been essentially empty, according to a Boston Globe report last Wednesday. Globe reporter David Filipov visited the park on Day Five of the games and found one woman staging a pro-Putin demonstration. While Filipov was there, a city official and "half-dozen men in dark jackets" showed up, "listening in on conversations and writing down notes," and taking pictures of the news crew. The official told Filipov she is in charge of granting permits and that only one other person had been granted a permit to protest in the park. A third applicant was turned down because he expected more than 100 people to attend his pro-environment protest. A Sochi civil rights attorney told Filipov that most potential protesters were already "behind bars on what he called trumped-up charges." The park is located ten miles away from the Olympic village in Sochi, under a noisy highway.
None of the seven openly gay athletes have offered any visible signs of opposition to the anti-gay laws on television, and no news reports have indicated otherwise off camera.
Dutch speed skater Ireen Wust won a gold medal in the 3,000 meter women's speedskate Sunday, and Russian President Vladimir Putin congratulated her at a nearby bar. Wust told a Dutch broadcaster, "He congratulated me and asked if everything was OK in Russia…. He was happy to see me, but then he had to leave again. But I cuddled him."
Reaction to the greeting between Wust and Putin and Wust's remarks was mixed. ABC News commentators pondered whether Putin's gesture indicates he's more liberal than originally thought. Queer Nation New York issued a press release to say, "By embracing Vladimir Putin, a man who has trampled on the human rights of LGBT Russians, political dissidents, artists, undocumented immigrants, and others in Russia, Wust has endorsed his fascist agenda."
ABC News said Wust identifies as bisexual and is currently dating a man, but the Daily Mail newspaper of the U.K. quoted her as saying nobody would be asking about her relationship at the Olympics "if I would've had a relationship with a guy…."
Canadian lesbian speed skater Anastasia Bucsis told the Toronto Star that she has found the Sochi games "incredibly hospitable," despite Russia's anti-gay laws.
"I've never once felt unsafe here," she told the Star. "It's just such a positive energy, and a real atmosphere of excitement and love."
Although Bucsis has reportedly spoken against Russia's anti-gay laws back home in Canada, she told Radio Free Europe she was "not going to make any fuss" about them at the Games.
"I'm here to compete as a speed skater and represent my country the best way I know how." Bucsis finished 28 out of 34 skaters in the 500 meter long-track event Tuesday, February 11, but was upbeat, saying "I did the best I could." She credited openly gay former Canadian Olympian and gold medalist Mark Tewksbury as one of most important mentors.
Austrian lesbian ski jumper Daniela Iraschko-Stolz won a silver medal Tuesday. A few days earlier, Iraschko-Stolz told reporters, concerning the Russian anti-gay laws, "I don't think it's a good idea to make protests here, no one cares. I know Russia will go and make the right steps in the future and we should give them time."
And then there was Czech Republican cross snowboarder Eva Samkova, who is not one of the seven openly LGBT Olympic athletes, who sported a painted-on mustache during competition. An NBC commentator explained this is a longstanding ritual that she engages in for "luck." She won gold.
In one of the more amusing reports on Russia's anti-gay laws and how they might affect gays at the Olympics, gay actor Scott Thompson revived his role as a dramatically effeminate gay man, "Buddy Cole," from "Kids in the Hall" to take on an assignment for Stephen Colbert's The Colbert Report. For the Comedy Central piece, Buddy Cole interviewed the real-life openly gay U.S. Ambassador to the Organization for Security and Cooperation in Europe.
The anti-gay laws in Russia are likely to get a little more attention from NBC on the final day of the Olympics. That's because the White House announced last week that tennis legend Billie Jean King will join the presidential delegation to the closing ceremony. King was slated to be part of the opening ceremony delegation, but her mother was gravely ill and she withdrew from the trip. King's mother died February 7, on the day of the opening ceremony.
The closing ceremony takes place Sunday, February 23, and there has been some speculation that some athletes might wait until then to show any visible signs of opposition to the anti-gay Russian laws, so as not to jeopardize or detract from their competitions.