DADT injunction: Now and global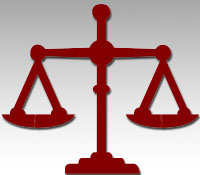 A federal judge in California Tuesday issued an order to put an "immediate" and global halt to all discharges and investigations under Don't Ask, Don't Tell.
Federal District Court Judge Virginia Phillips surprised many Tuesday when she issued the injunction, because the U.S. Department of Justice had urged her to limit any enforcement of her decision until after Congress has had a chance to consider repeal of the federal law this fall.
A spokesperson for DOJ said attorneys are "reviewing the ruling" and would have no immediate comment.
But it is the type of injunction DOJ is almost certain to appeal immediately, especially given that there is still some hope that the Senate will take up repeal language on Don't Ask Don't Tell (DADT) after Congress returns from the mid-term elections. The House has already approved repeal language, but Republicans in the Senate filibustered a defense spending bill last month in part because of opposition to repealing the law at this time.
The three-page injunction, filed October 12, reiterates Judge Phillips' ruling in September that DADT is unconstitutional. The order "permanently enjoins" the U.S. and the Department of Defense from "implementing regulations against any person under their jurisdiction or command."
The injunction also calls for an immediate suspension of "investigation, discharge, separation, or other proceeding" under the law.
Reaction from LGBT civil rights groups was ecstatic.
"The order represents a complete and total victory for Log Cabin Republicans and reaffirms the constitutional rights of gays and lesbians in the military who are fighting and dying for our country," said Dan Woods, lead counsel for the national gay Republican group in its lawsuit, Log Cabin Republicans v. the United States.
Log Cabin filed the long-shot lawsuit in 2004, and Phillips, in the U.S. District Court for Central California, in Riverside, presided over a trial in July.
Some legal observers had speculated the judge might grant DOJ's request that, if she issued an injunction against discharges, that she apply it only to Log Cabin members in the military, since Log Cabin had filed the lawsuit on behalf of its members who are or have been in the military.
But Log Cabin Republicans also issued a statement urging gay servicemembers to exercise caution in regards to the injunction.