Iowa justices get the boot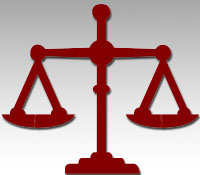 All three Iowa Supreme Court justices up for retention this month have been given the boot.
The Iowa Secretary of State website shows only 45 percent of voters said "Yes" to retention 55 percent said "No."
The vote sends a chilling message to other justices who face retention votes and must rule on the constitutionality of laws that adversely affect LGBT people.
Chief Justice Marsha Ternus and Justices David Baker and Michael Streit agreed with a unanimous opinion of the seven-member bench that ruled in 2009 that the state constitution requires gay couples be treated the same as straight couples when it comes to marriage licensing.
The three justices issued a joint statement, saying it had been their "great privilege" to serve and that they had tried to uphold the law. They urged Iowans to support the state's "merit selection system for appointing judges."
"This system helps ensure that judges base their decisions on the law and the Constitution and nothing else," said the statement. "Ultimately, however, the preservation of our state's fair and impartial courts will require more than the integrity and fortitude of individual judges, it will require the steadfast support of the people."
Justices in Iowa are appointed by the governor but must stand for "retention" at the end of their first year and the end of each eight-year term. Groups unhappy with the 2009 ruling turned the retention election for into a referendum on same-sex marriage. Those groups included the anti-gay American Family Association, the Family Research Council, and the National Organization for Marriage (NOM).
The Des Moines Register reported last week that NOM has spent $200,000 in television ads to oppose the justices' retention.
Another coalition—a bipartisan one—formed to support the justices' retention. It was headed up by Republican former Governor Robert Ray and Democratic former Iowa First Lady Christie Vilsack.
The Register quoted a Vanderbilt University law professor last week as saying "It is virtually unheard of for a judge to lose a retention race." In fact, noted the Register, this is the first time voters have chosen not to retain a justice.
The paper said that exit polls indicated that voters based their decision on the court's decision in the gay marriage case.
Interestingly, noted the Register, state district court Judge Robert Hanson, who issued the initial ruling for marriage equality that led to the state supreme court appeal, was retained in voting Tuesday with 66 percent voting yes. Another judge, Scott Rosenberg, who signed a waiver that enabled one gay couple to obtain a marriage license in Iowa before Hanson's ruling was stayed, was retained with 69 percent of the vote.