Marriage two-step: forward in Maryland, backward in Indiana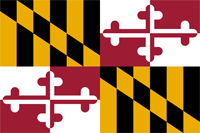 Marriage equality and legal recognition for same-sex relationships took a few big steps forward this past week—in Maryland, Colorado, Delaware, Hawaii, New Mexico, and Rhode Island. But they took a few steps backward, too—in Indiana, New Hampshire, and Wyoming.
The most dramatic action right now is taking place in Maryland where supporters of a marriage equality bill have picked up some critical support but are still counting votes to stop any procedural effort to defeat the measure.
Equality advancing:
Maryland: Debate is scheduled to begin today (February 23) on the marriage equality bill in Maryland. The final vote in the Senate could come as early as Thursday but may not come until next week, depending on the amount of discussion and whether opponents try a filibuster.
The face of the opposition is not all Republican. There are 35 Democrats in the 47-member Senate, and not all support the bill. But the measure recently picked up several additional Democratic supporters and appears to have the 24 votes needed to pass.
Ironically, it was comments from opponents of the measure during a recent public hearing on the bill that seemed to have bolstered support. Senator Jim Brochin (D-Baltimore County), who had previously backed only civil unions, announced in a press release February 9 that he had been appalled by some of the comments made by opponents of the bill, who "vilified the gay community, and described gays and lesbians as pedophiles." Brochin was one of seven members of the Senate Judicial Proceedings Committee who voted February 17 to send the bill to the floor. Four committee members voted against it.
But supporters of the bill are trying to get enough votes (29) to break a filibuster, should one develop. Neither Equality Maryland nor the office of the bill's sponsor, Senator Jamie Raskin (D-Montgomery), would confirm whether they have those votes, but Senate President Thomas Mike Miller (D-Prince George's) told the Baltimore Sun he would work to stop any filibuster and end debate.
Meanwhile, the Maryland House of Delegates has scheduled a hearing on its version of the bill for February 25. It is expected to pass the House, and Governor Martin O'Malley (D) has said he would sign it.
Hawaii: The Hawaii state Senate voted 18-5 on February 16 to pass a bill allowing both same- and opposite-sex couples to obtain civil union recognition. Democratic Governor Neil Abercrombie, a strong LGBT civil rights supporter, plans to sign the measure into law today (February 23).
Colorado: Colorado is considering civil unions, too. State Senator Pat Steadman (D-Denver) used the occasion of Valentine's Day to introduce a bill into the Colorado Senate, seeking to establish civil union recognition for both same- and opposite-sex couples. State Rep. Mark Ferrandino (D-Denver) is sponsoring a version of the bill in the House.
All 20 Democrats in the 35-member Senate have co-sponsored, so it is expected to pass there. But in the House, Republicans hold a 33 to 32 majority, so even though 27 of 32 Democrats have co-sponsored the measure, the road to passage is much steeper. Rep. Ferrandino told the Denver Post he believes there will be Republican support if the bill reaches the floor.
Same-sex couples in the state have some limited rights based on a 2009 designated beneficiary law, but marriage for them was banned under the state constitution in 2006 through a voter-passed constitutional amendment.
Delaware: Delaware is a third state with civil union legislation. The newly formed Equality Delaware announced it has drafted civil union legislation and that state Rep. Melanie George (D-Bear) and state Senator David Sokola (D-Newark) have agreed to be lead sponsors, who will file the bills in March.
Washington: Washington State already has domestic partnership status and, on Valentine's Day, State Rep. Jim Moeller (D-Vancouver) and State Senator Ed Murray (D-Seattle) introduced bills seeking full marriage equality for same-sex couples. But the legislature has a hodge-podge of relationship bills before it. The House is considering a bill that would ask voters whether to ban same-sex marriage under the state constitution. And the state House Judiciary Committee on February 17 approved a bill to recognize legal relationships of same-sex couples from other jurisdictions as domestic partnerships under state law. It now goes to the House floor, where its 55 co-sponsors ensure passage. There is, however, no corresponding Senate bill.
Rhode Island: Hundreds attended a House Judiciary Committee hearing February 9 on a marriage equality bill, Independent Governor Lincoln Chafee, a long-time support of LGBT equality, has said he supports it, and Democrats hold large majorities in both chambers. But all that may not be enough. Senate President M. Teresa Paiva Weed opposes marriage equality, making it unclear whether a bill can pass.
New Mexico: The House Consumer and Public Affairs Committee tabled three bills February 17 that would have asked voters to ban marriage for same-sex couples under the state constitution and to ban recognition of same-sex marriages and civil unions from other jurisdictions. This likely kills the bills for the session.
Hostility advancing:
Indiana: The Indiana House passed a bill 70-26 that would ask voters to amend the state constitution to ban same-sex marriage and civil unions. Ten Democrats voted in favor of the bill, including Minority Leader Patrick Bauer (D-South Bend), who had blocked a vote on such a bill when he was speaker during the last session. The bill now goes to the Senate, where it is also expected to pass.
In order to go before voters, however, the measure must pass both chambers during next year's legislative session.
Meanwhile, State Senators Scott Schneider (R-Indianapolis) and Carlin Yoder (R-Middlebury) have introduced a bill that seeks to prevent state-funded colleges from offering medical or other emergency benefits to same-sex partners of University employees.
New Hampshire: The House Judiciary Committee held a hearing February 17 on three marriage-related bills: one would repeal the existing marriage equality law, one would establish "domestic unions" for same-sex couples, and one would ban both marriage and other forms of relationship recognition.
New Hampshire Freedom to Marry said the House Sergeant-at-Arms estimated a record attendance of 800 people, at least 700 of whom opposed repeal.
Bill sponsors Rep. David Bates (R-Windham) and Rep. Leo Pepino (R-Manchester) asked the committee, however, not to take action on the bills until next year, citing a need to focus on the economy. This is in accord with the wishes expressed by Republican state party leaders in January. Bates said they have told him the bill would be considered in 2012. The committee has not yet confirmed they will wait, however.
Wyoming: The state Senate in Wyoming passed a bill February 18 that seeks to prevent the state from recognizing marriages and civil unions of same-sex couples from other jurisdictions. An amendment was added to let couples in civil unions from other states have access to Wyoming courts to resolve disputes about their relationships. The House had passed the legislation last month, but must now do so again because of the amendment. A vote is expected this week.
One other anti-gay bill—which would ask voters to amend the state constitution to ban marriage for same-sex couples—looks dead for this session, however. Joe Corrigan, chair of Wyoming Equality, said in an interview that Republicans do not have the votes needed to send it to the floor and it has been pulled from the calendar.
North Carolina: Senator James Forrester (R-Gaston) filed a bill February 22 that would ask voters to approve a state constitutional amendment stating that marriage between a man and a woman is the only recognized domestic union in the state. A companion bill is expected in the House.
Forrester has filed similar bills each session since 2004. Democrats have stopped the bill in committee every time, but they lost control of the General Assembly in November 2010 for the first time in more than a century.