Grassley grills lesbian nominee for federal court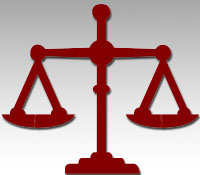 Lesbian judicial nominee Alison Nathan told the Senate Judiciary Committee Wednesday that, despite her relative youth and inexperience, she thinks she is well qualified to be a U.S. District Court judge.
Republican Senator Charles Grassley of Iowa challenged Nathan about her qualifications during the June 8 hearing, noting that the American Bar Association's proposed standards for judicial nominees suggest "at least 12 years' experience in the practice of law" and "substantial courtroom and trial experience."
The question was one that was also raised against Goodwin Liu, a professor of law nominated to serve on the 9th Circuit U.S. Court of Appeals and against other female nominees appearing with Nathan before the committee June 8.
What Grassley did not mention, but the ABA Committee guidelines also recommend, is that the ABA sees merit in "experience that is similar to in-court trial work—such as appearing before or serving on administrative agencies or arbitration boards, or teaching trial advocacy or other clinical law school courses…." This similar experience, say the ABA guidelines, "may compensate for a prospective nominee's lack of substantial courtroom experience."
"In addition," say the ABA guidelines, "in evaluating a prospective nominee's professional experience, the Committee may take into consideration whether opportunities for advancement in the profession for women and members of minority groups were limited."
The majority of ABA members who provide guidance to the Senate concerning nominees characterized Nathan as "qualified," but a minority said she was "not qualified."
Nathan obtained her law degree from Cornell Law School in 2000 and was admitted to the bar of New York in 2003 and the bar of Washington, D.C. in 2004. She served as Associate White House Counsel from January 2009 to July 2010 and as special counsel to the New York State Solicitor General since September 2010. She was also a visiting assistant professor of law at Fordham University Law School from 2006 to 2008.
"I do believe I am qualified based on the set of experiences I have had and the set of skills that I have," said Nathan in response to Grassley's question.
Grassley also questioned Nathan's 2006 opposition to a bill in Congress that would allow foreign citizens accused of terrorist acts to be tried by military tribunal, instead of receiving the rights to trial afforded to civilians in the United States. The legislation, which passed and was signed into law by President George W. Bush, also allowed coerced testimony and disallowed defendants exculpatory evidence known to the government.
"Do you still believe that the Bush administration heralded September 11 as the day our nation lost 'the fundamental principles of structure of our constitutional heritage'?" asked Grassley, quoting from Nathan's writing.
"I don't believe that's the case," said Nathan. "I wrote that commentary in the role of somebody advocating … to the Congress for a particular piece of legislation. I have not kept up as an expert in this area of law. There's obviously been a great deal of development since then…I'd certainly follow the Supreme Court's guidance." But Nathan added, "It's important to our national security for there to be judges who follow the law in this area to the extent question come before then and that Congress act as it has in this area."
Asked about appropriate judicial temperament, Nathan said a federal judge should have a temperament that is "without bias," is "open to argument," and is "forceful in the application and adherence to rule of law."
Grassley asked Nathan whether she would recuse herself from any terrorism case that might come before her. She said she would "scrupulously follow" the U.S. Code governing judicial conduct and its recusal requirements.
Senator Al Franken (D-Minn.), who presided over Wednesday's hearing, read into the record a letter from 27 of Nathan's co-clerks at the U.S. Supreme Court, including clerks for Justices Antonin Scalia and Clarence Thomas. Nathan clerked for former Justice John Paul Stevens.
During the introductions for the hearing, Nathan introduced her "partner" Meg Satterthwaite and other members of her family, including her two-year-old twin sons.
Senator Charles Schumer (D-NY), who recommended Nathan's nomination to the Obama administration, introduced Nathan "gifted young lawyer."