Washington, Oregon, take different paths to marriage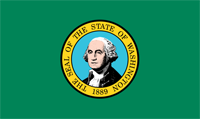 LGBT activists in the neighboring states of Oregon and Washington have reached two different conclusions in the past week about strategies for marriage equality. Those in Washington State will attempt to gain it in 2012, but those in Oregon will use 2012 to continue to build support.
LGBT advocates in Washington on Monday, November 14, launched a drive to achieve marriage equality through the state legislature in 2012. They announced the creation of Washington United for Marriage, a coalition of 37 local and national LGBT and civil rights organizations, congregations and religious associations, unions, and business groups, as the first step in that campaign.
But in neighboring Oregon, the board of Basic Rights Oregon voted unanimously Friday, November 9, not to pursue a ballot measure for marriage equality in 2012. The board said, in a statement, that "several factors, including the expense of waging a statewide political campaign in the midst of an economic crisis, led us to conclude that we are better off extending our education campaign and building momentum for a later election."
Washington state Rep. Jim Moeller (D-Vancouver) told The Columbian newspaper November 11 that he would introduce marriage equality legislation in 2012. He and state Senator Ed Murray (D-Seattle) introduced such legislation during the last session, but it failed to come up for a vote in either chamber.
The announcements come a little more than a month after Equality California announced it would not push for a ballot measure on marriage equality next year in the Golden State, instead opting for a public education campaign.
Both Oregon and Washington already allow same-sex couples to enter into broad-ranging domestic partnerships. Both states passed their initial domestic partnership legislation in 2007, with a limited set of rights, and expanded them in subsequent years to encompass all the state rights and responsibilities of marriage in everything but name.
Oregon prohibits same-sex couples from marriage via a state constitutional amendment that passed via voter referendum in 2004.
In Washington, however, LGBT advocates scored a referendum victory in 2009 when state voters rejected an attempt to repeal the domestic partnership legislation.
The Washington legislature is controlled by Democrats, who hold a 27 to 22 edge in the Senate and a 56 to 42 edge in the House. And Democratic Governor Christine Gregoire (D) has signed all of the domestic partnership bills. But a legislative win in Washington State is far from certain because there's no guarantee a vote on marriage equality will fall strictly along party lines. Three Senate Democrats have voted with Republicans against each of the three bills that extended or expanded domestic partnerships: Jim Hargrove (D-Hoquiam), Brian Hatfield (D-Raymond), and Tim Sheldon (D-Potlatch). Another three have voted against at least one of the domestic partnership bills: Jim Kastama (D-Puyallup), Marilyn Rasmussen (D-Eatonville), and Paull Shin (D-Edmonds).
All but Rasmussen are still in the Senate.
Conversely, three Republicans have voted in favor of domestic partnership legislation: Dale Brandland (R-Bellingham), Curtis King (R-Yakima), and Cheryl Pflug (R-Maple Valley). King and Pflug remain in the Senate.
Even if a marriage equality bill passes, however, opponents of equality may try to repeal it via voter referendum.
But the latest polling data indicates they might not succeed. Washington Poll, a non-partisan survey from the University of Washington, asked voters in October how they would vote in a hypothetical referendum.
A total of 55 percent said they would vote "yes" to keep a marriage equality law, and 38 percent said they would vote against the law. Seven percent were undecided.
In addition to possibility of a ballot measure in Washington, three other states are expected to have voters weigh in on same-sex marriage in 2012: Maine, Minnesota, and North Carolina.
Activists in Maine turned in enough signatures last week to put their pro-active measure on the ballot, asking voters to approve a law in favor of marriage equality. But voters in Minnesota and North Carolina will be asked to approve state constitutional amendments to ban same-sex marriage. North Carolina's measure would also ban civil unions and domestic partnerships as well. Both states already have statutory bans on marriage for same-sex couples.