Michigan marks 9th win in post-Windsor federal court challenges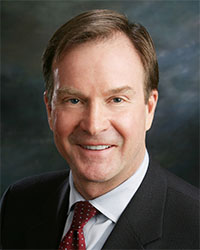 A federal judge in Detroit ruled Friday that Michigan's ban against same-sex couples marrying violates the couples' constitutional rights to equal protection.
The Michigan decision, from U.S. District Court Judge Bernard Friedman (a Reagan appointee) falls squarely in line rulings from federal district court judges in eight other states in the past year since the U.S. Supreme Court struck down the federal Defense of Marriage Act (DOMA) with U.S. v. Windsor. The other eight are all on appeal to their various courts of appeal. Some suggest the Michigan case, DeBoer v. Michigan, may have a better chance at reaching U.S. Supreme Court appeal because, unlike the others, it involved a two-week-long trial.
Friedman issued the DeBoer ruling two weeks after hearing closing arguments in the trial that gave the state of Michigan a chance to establish a rationale for banning same-sex couples from marrying.
Judge Friedman said he found the testimony from the state's star witness, California sociologist Mark Regnerus, to be "entirely unbelievable and not worth of serious consideration." He said he was unable to accord the testimony of three other state witnesses with "any significant weight," because it was "largely unbelievable" and represents "a fringe viewpoint that is rejected by the vast majority of their colleagues across a variety of social science fields."
Michigan Attorney General Bill Schuette filed an emergency request for a stay of Friedman's decision and an appeal of the decision to the Sixth Circuit U.S. Court of Appeals.
Human Rights Campaign President Chad Griffin said the Michigan decision shows that the "momentum for marriage equality is undeniable."
DeBoer v. Michigan started out as a lawsuit to challenge a state law barring unmarried couples from adopting. April DeBoer and longtime partner Jayne Rowse were seeking to adopt three children they had been raising together. But while hearing arguments in that case last year, Judge Friedman suggested the plaintiffs amend their lawsuit to challenge the law barring same-sex couples from marrying.
The Tenth Circuit will hear oral arguments in a case from Utah Utah v. Kitchen, on April 10.
Earlier this month, the Ninth Circuit U.S. Court of Appeals removed the Nevada and Hawaii consolidated cases from the court's calendar for April 9 in San Francisco.
Yesterday, the Fourth Circuit U.S. Court of Appeals scheduled oral arguments in two lawsuits challenging Virginia's ban on same-sex couples marrying. The American Foundation for Equal Rights case, Bostic v. Virginia, and the ACLU-Lambda case, Harris v. Virginia, will be heard May 13.
Like Michigan, the other four cases –from Kentucky, Tennessee, Texas—are just arriving at their respective circuit courts.
Interesting factoid: From 1996 to 1999, one of Judge Friedman's law clerks was Judith Levy, the lesbian recently confirmed by the U.S. Senate to serve on the Detroit federal court. Levy was sworn into office at the Detroit courthouse on the same day Friedman issued his decision in the DeBoer case.
For a weekday morning digest of the day's most important news, sign up for SpeedReadQ.com. It's free.